Backroads Reservations
Great destinations in the Texas Hill Country
No booking fees
Since 2001
---
Windmill Inn
Comfort, Texas
This stately historic home in Comfort was built in 1894 and has been restored with great attention to detail in order to retain the beauty of the original limestone walls, coved ceilings and hardwood floors. The renovations include a fully equipped kitchen, two baths with tub and shower combination, central air and heat and a cozy living room with an electric wood burning stove and satellite TV with DVD. The library off the large foyer sitting area serves as a third bedroom with a twin day bed and there are two bedrooms upstairs with a Queen bed and a double bed. The home is furnished with lovely period antiques, so the ambience is one of seamlessly blending the graciousness of the prior century with all of the modern conveniences. And, yes, you can keep in touch via Wi-Fi and great cell phone coverage. Other amenities include ceiling fans throughout, all bed and bath linens as well as four bath robes, a washer and dryer and a charcoal grill. Adults only please.
Windmill Inn is just beyond downtown with easy access to Comfort's offerings of historic buildings and homes, restaurants and antique, gift and apparel shops. It is minutes from two wineries and an excellent 18 hole golf course as well as Flat Rock Ranch, a 1300 acre Mountain bike area with 27 miles of bike trails.
The Home

Large foyer with sitting area
Library with twin day bed
Living room with flat screen TV and electric wood burning stove
Dining area in kitchen
Kitchen with range top/oven, refrigerator, microwave, dishwasher, toaster and coffee maker
Full bath with tub and shower combination downstairs
Master bedroom upstairs with Queen bed
Second bedroom upstairs with double bed
Full bath with tub and shower upstairs
Sitting area on landing with game cabinets
Central air and heat
Patio seating areas in front and behind house
Amenities

Centrally located between Boerne, Kerrville, Fredericksburg and Bandera
Kitchen equipped with all utensils, pots, pans, cutlery, plates and glasses
Satellite TV with sports, movie and music channels – DVD
Wi-Fi and good cell coverage on AT&T, Verizon and Sprint
Ceiling fans throughout
Washer and dryer
All bed, bath linens and four bath robes provided
Charcoal grill
Rates & Details

$175.00 per night for up to four guests
$35.00 additional for a fifth guest
Five guests maximum
6% Occupancy Tax
Two night minimum
No children
No pets accepted
Smoking allowed outside only
Photos
Reviews
"We've stayed at many Guesthouses across the Texas Hill Country and this was one of the most enjoyable. A historic old house with well thought out additions, tastefully furnished with a mix of antiques and comfortable furniture. Thoughtfully decorated with fun pieces of art. The location was perfect being a short distance from Comfort's restaurants and shops. Centrally located between Bandera, Boerne and Kerrville which we all visited. The bed was comfortable and the towels plush. The provided robes were a nice luxurious touch. We will return." - Edwin
The four of us felt very comfortable and at home in the Windmilll Inn. It provides a very nice taste of quite, country atmosphere. You can even have a conversation with the neighboring rooster. We were out visiting the area for most of the days we were there, and it was great to come back to the cozy livingroom with the electric fireplace. Bandera, Kerrville and Fredericksburg were all easily accessible, and the directions to the guest house were very easy to follow. Our host was very gracious and welcoming. Upon our arrival, she gave us a tour through the house so we did not have to hunt for things on our own.
We would like to point out that visiting on out-of-season weekdays, we found it a little challenge to find consistently open restaurants; and those that were supposed to be open often closed very early. We were told by locals certain ones would be open, but then we found they were not. I would NOT recommend this guest house if you have a very rambunctious toddler. The hardwood steps to the second floor bedrooms are rather long; but my main thought would be that I wouldn't want to have to guard the many, very nice antiques in the house.
Our experience with Backroads Reservations was very pleasant as well. One phone call, the reservations were made clearly, correctly and professionally. Far more easily than has been our experience with many big-chain hotels. A confirmation, policies, and directions were immediately sent via e-mail. Of course, there are also places closer to the Fredericksburg shopping areas; but we would still prefer to get a bit away from the hub-bub and be able to pay a little less, enjoying the rest of the area too.
The bottomline: We would definitely feel comfortable staying there again and would be glad to recommend it to others. - Connie K.
Reservations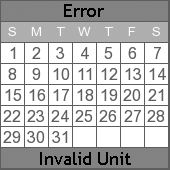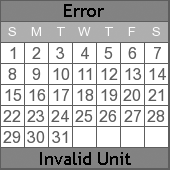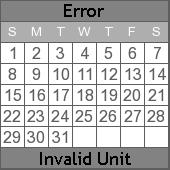 This map is intended to give the viewer a general location of the property.
It does not show accuracy at street level.
BACKROADS RESERVATIONS
866.796.0660 (toll-free)
830.522.4661 (local)

Rooms@BackroadsTexas.net
P.O. Box 967
Bandera, Texas 78003