Backroads Reservations
Great destinations in the Texas Hill Country
No booking fees
Since 2001
---
Rockin B Ranch Love Shack

Boerne, Texas
This secluded cabin is located on a beautiful 55 acre ranch that is shared with the host's home and the Main RanchHouse. The property is 12 miles from the great shopping, restaurants and attractions of historic Boerne. There is a Queen bed, a bath with shower, microwave, small refrigerator and a coffee maker as well as a TV monitor with a DVD player (non-Blue Ray) and high speed wireless internet. Relax in this natural setting with plenty of wildlife viewing from the back deck or the private hot tub or enjoy the spring fed creek. There is a charcoal grill and a fire pit just beyond the back porch area. All bed and bath linens are provided and your well behaved leashed dog is welcome. No telephone but good cell coverage.
The Cabin

Queen bed
Bath with shower
Kitchenette with microwave, small refrigerator and coffee maker
Wi-Fi available on the ranch


Amenities

Close to historic Boerne
Can be used as overflow with Main House
Wildlife viewing
Access to private water
Box unit A/C and heat
Ceiling fan
All bed and bath linens provided
Front porch and back deck
Hot tub on back deck
Charcoal grill
High Speed Wireless Internet
Fire pit
First bundle of firewood is provided free. Each additional bundle is $5


Rates & Details

$125.00 per night for up to two guests two or more nights
$145 for one-night stays
Please note: Two night booking required on major hoilday weekends
$100.00 per night for up two guests if reserved with another property on the ranch
Maximum of two guests
Check out time 11 A.M.
$10.00 per day dog fee
12% occupancy tax
PLEASE NOTE: Non Standard cancellation policy. No refund of 50% deposit if cancelled 30 days or less prior to arrival date. Only the registered number of guests allowed on the ranch.
Smoking outside only
No firearms, fireworks or ATVs permitted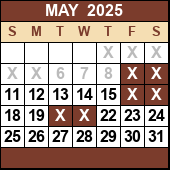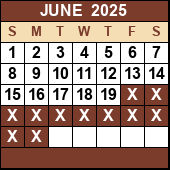 Reviews
"My only complaint is that I didn't stay longer! This last minute trip was a very much needed escape from being in the city and provided a much needed "disconnect" from technology. Thank you for hosting me and my pups on your beautiful property and helping me find peace."
~ Anastasia
"Thank you for hosting such a cute cabin! We really enjoyed being able to get away from the noisy city and relax in the country! The house was cozy and perfect for our 1 year anniversary. We spent most of our time enjoying the beautiful scenery from the deck while grilling. We loved toasting marshmallows by the fire while being able to actually look up and admire the stars. This was the perfect get away! We hope to visit again!"
~ Kayla and Cassy
"We have had such a wonderful time at the Love Shack. The views are breathtaking and the simplicity of the cabin makes the atmosphere so cozy. Our trip was very last minute and we brought our dog and 9 month old daughter. The cabin was just right for the four of us and Janice is such a caring and thoughtful hostess. We were welcomed with melodic music and even treats for our pup. The back porch view with my morning coffee was so serene. Boerne is also a lovely town to visit. Great trails! We will be back!"
~ Alan, Alicia Lylah, and Max
"This was a perfect getaway. We definitely needed this, away form the hustle and bustle. The hot tub, fire pit and scenery was perfect. Thank you for sharing this piece of paradise."
~ Charles and Cece
"Thank you for sharing this beautiful home with us. It was absolutely serene. A lovely stormy afternoon shared with pockets of sunshine. Shucking oysters on the back deck with a little Rosé and Viognier. Chowder the dog was also an excellent companion for our gorgeous night. This was the evening that a Cajun girl and a French man fell in love."
~Lynzy & Thibault
"My Wife's 60th birthday…Well, we said we would be back and this is where she wanted come. We brought our yellow lab, Nugget, with us! She loved it! We had a good time and the owners were very nice and accommodating. It's not just a place to stay, its a home away from home. You could not ask for a better place to be… so full of LOVE! And yes, we will be back."
~Bob & Deb
"Thank you so much! The Love Shack is simply enchanting. I will never forget it… the place where my future husband proposed to me. Thank you so much for going above and beyond to make my day special. I look forward to going back every year. We truly enjoyed our time with you. I appreciate the extra lengths you went to for us and to make our beginning special."
~ Joyce
We had such a great experience staying at the Love Shack, it exceeded our expectations and made for the perfect retreat my husband and I were looking for. The host was responsive from the start and answered all my questions in a timely manner. When we arrived, she had soft, relaxing music playing which was a thoughtful touch. The cabin was rustic and charming and private. It was super clean, the bed was very comfortable. We were grateful to be able to bring our dog. The hot tub was perfectly positioned for star gazing. The cabin sits high on their beautiful ranch, yielding an incredible view. We walked some trails down to a creek, saw wild life, including their horses. We spent our evening by the stone fire pit relaxing. We definitely look forward to our next return." Melody
"Our host was gracious and welcoming. They greatly respected our privacy and were very communicative and apologetic when they realized the hot tub was not working (we understood and were ok with that). By Monday it was repaired and they allowed us extra time to leave on Tuesday. Very flexible when we added a night and were very helpful about it. The property is beautiful and the trails are well marked. The fire pit was great for hanging out and star gazing." Rita, Houston, TX
"The space was wonderful. Perfect for stargazing and walking the pup. Hot tub was a fun touch. Walking around the property and meeting the horses was highlight of our weekend. Very quiet and private." Brittany, Austin, TX
---
This map is intended to give the viewer a general location of the property.
It does not show accuracy at street level.
BACKROADS RESERVATIONS
866.796.0660 (toll-free)
830.522.4661 (local)

Rooms@BackroadsTexas.net
P.O. Box 967
Bandera, Texas 78003